Tesco wanted to talk about their many different initiatives that help communities and the environment.
We created a campaign that shows how Tesco make it easy for people to do their bit, by doing very little.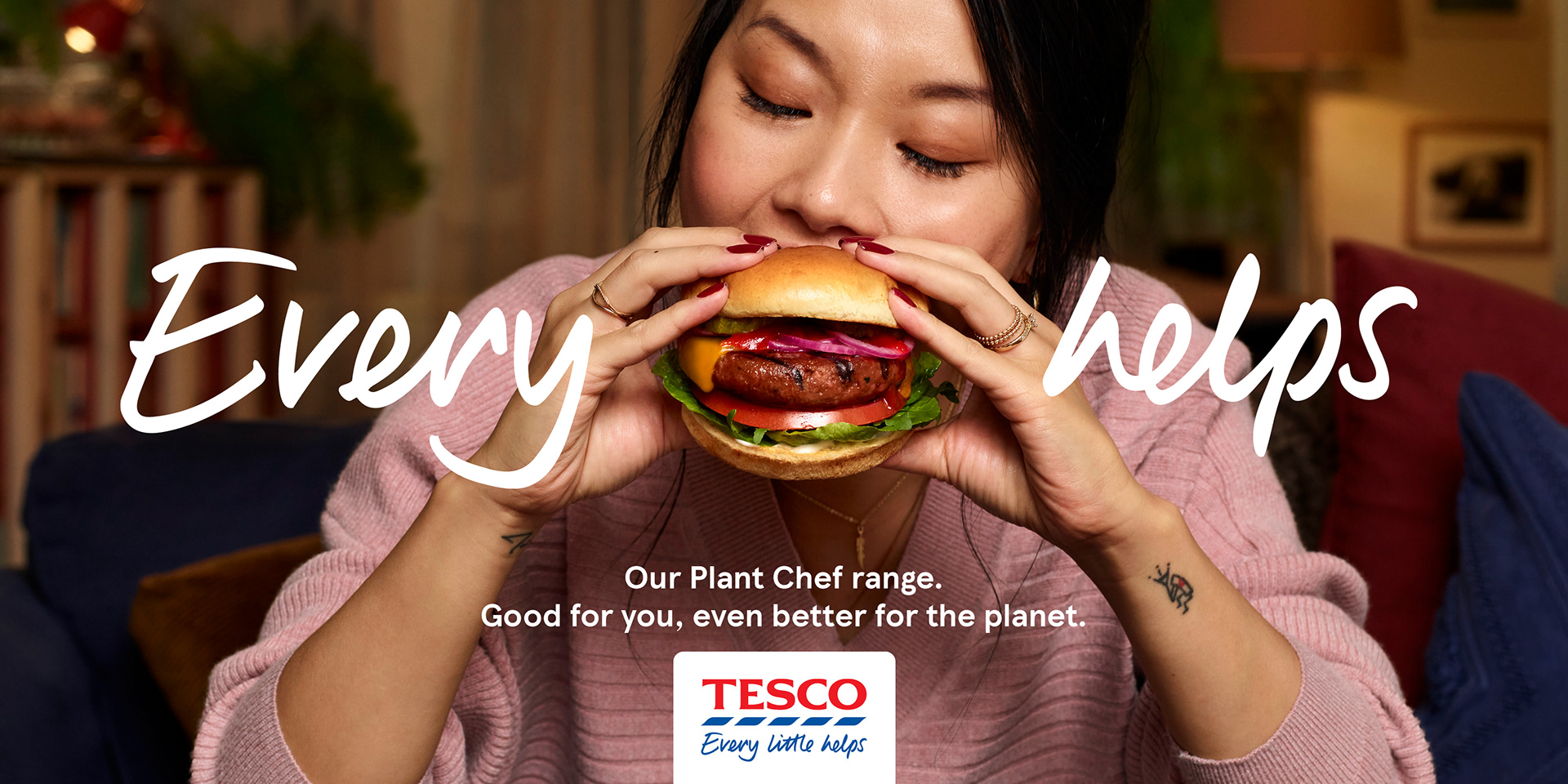 To encourage people to switch to a plant based meal every now and then, we got influencers to start a chain of goodness with the hashtag
#EveryBiteHelps.
 Every person who engaged with our hashtag was rewarded with a discount towards a Plant Chef product and repost onto our social channel with the layer Every ... Helps
Every Act Helps additional RTB OOH